---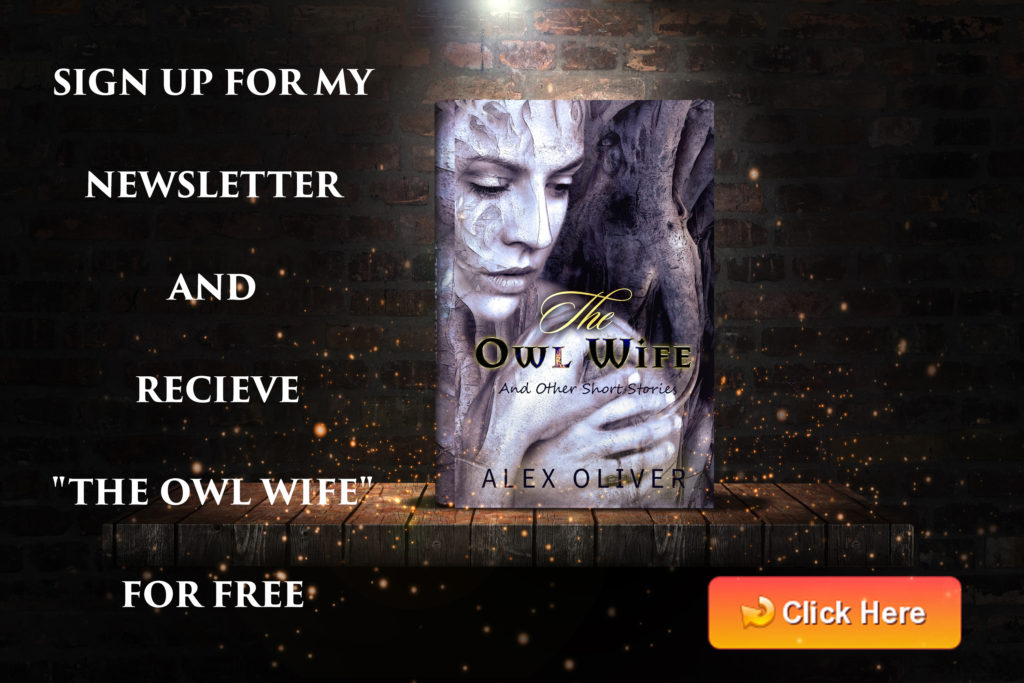 If you want to be notified of what I'm writing next, have your say about cover art and future projects, or just chat, my newsletter is the place to contact me.
Privacy Policy:
If you sign up to my newsletter, I will use your email address to let you know about my writing. I will not share your details with anyone else for any reason.
---
Books
Go to my book page for details and buy links
The Witch's Boy – dark medieval fantasy
In his nightmare childhood, Sulien was sold to the most evil mage in the land. Beaten, abused, forced into dark magic himself, at last he turned on his master and drove him out. Now he has an apprentice of his own, and people to protect against the distant tyrant king.
But his master never forgot him. He has rebuilt his strength by blood and he is returning for Sulien's soul. Anyone in his way – kings, elves, innocents, even Sulien himself – is to be utterly crushed.
On the dark lord's side are all the powers of hell. On Sulien's, only his cowardly apprentice, one gentle knight, and a runaway nun.
Fortune favors the brave, it's said. Will it also favor the desperate?
A dark fantasy with some disturbing themes.
"It's a dark masterpiece of raw emotion, vivid color, violence in thought and deed, convoluted plotting, unforgettable characters and descriptions. Maybe Tolkienistas will consider this to be sacrilege, but Witch's Boy is a modern Lord of the Rings in one volume."
– Ruth Sims, Author of The Phoenix
The Cygnus Five Trilogy – SF/Space Opera
In a Galaxy ruled by the regressive Kingdom, Bryant Jones's mission of medical advancements was seen as perverted. Now Jones is on his way to a Penal Colony on the far reaches of the system… a colony he never intends to reach.
Once the Kingdom's war angel, Captain Aurora Campos has been humbled by scandal. Now a lowly prison transport commander, when her ship is shot down by the ancient alien defences of the penal planet, she will fight the world to keep her charges safe.
Two destinies collide in an epic battle that may shatter the very core of The Kingdom itself.
---
Demure. Subservient. Chaste. These are the traits of the women in The Kingdom – words that can never be applied to Captain Aurora Campos, de facto Queen of Cygnus 5. Once the Lioness of The Kingdom, Aurora was stripped of her honor… and her daughter.
Now the fierce warrior leads a band of rejects, rebels and convicts on a newly Sovereign Planet that once served as a Penal Colony.
Starving, Aurora and her crew plan last-ditch efforts to survive. There are Kingdom Battle Ships in orbit and deep beneath the ruins of their city something alien is waking.
---
Once a penal colony of the Galaxy's most hardened criminals, Cygnus 5 is now home to the hopeful, the lost, the rejects and the rebels of a system that have left them to die. In a battle for the colony's survival, Aurora Campos—its defacto queen—awoke a doomsday machine left behind by the aliens who inhabited the world before her. Now the whole galaxy is at risk.
Aurora and her band of misfits must prevent the entire human race from being turned into dust. She must save her people from starvation, reunite with her kidnapped daughter and argue a planet into submission. The way her life has been going recently, it's starting to look a lot like Thursday.
---
BOX SET
There is also a box set of the Cygnus Five trilogy. The individual books are $4.99, or the box set is $6.99 – which is quite a bargain
"This book is exciting and fun and poignant and just a cracking good read. It's very cool to read a sci-fi adventure where both main characters are people of colour and one of them is bisexual. It's not often in books that a genius queer black man and a staunch badass woman of colour get to save the world together and I absolutely loved that."
"Can't-put-it-down read. Mind-stretching tech and social situations. Loved the characters. I've already thought up some situations which I am hoping to see in the next volume. Count me as hooked"
Buy the box set here:
---
---
---
The Cygnus 5 trilogy and Starship Ragnarok are space opera, Atlantean Devices is arcanepunk, The Witch's Boy is High Fantasy, and The Owl Wife is a collection of stories from all those subgenres and more.
The Owl Wife is a newsletter exclusive. It's not available anywhere to buy.
---
As you can see, even in the genre of SF/F, I have a wide variety of interests. Expect more Arcanepunk, Solarpunk, Steampunk, Historical Fantasy, High Fantasy and Space Opera to come.